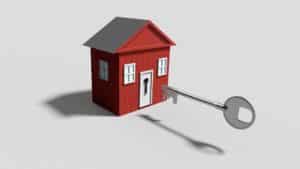 1.  Unlike a Seller's Agent, a Buyer's Agent is permitted to advocate for you during the negotiation of your offer. This works in your favor, increasing the possibility of achieving the best price and terms.
2.  You will benefit from rigorously objective guidance as to the market value of the property as well as real estate market cycles. A Buyer's Agent can supply a comparative market analysis replacing opinion with statistical facts, which Seller's Agents are not permitted to do under the new agency law.
3.  The listing agent represents the SELLER. A Buyer's Agent can research and reveal information to you that may be unintentionally left out of the seller's presentation.
4.  Unlike a Seller's Agent, a Buyer's Agent is permitted to recommend a trusted home inspector, as well as recommend the best real estate lawyers and lenders.
5. There is no cost to you — the seller pays the usual commissions.
Please feel free to call us anytime so a Coastal Realty REALTOR® can show you the best properties in your price range in your chosen areas, as well as other appropriate opportunities. We believe in showing as many properties as possible so that you develop an intuition about the entire market and the relative values within. We protect and advocate for our buyers. Working with Coastal Realty will save you money and make the process easier and more enjoyable than searching by yourself.
You won't hear any sales talk from a Coastal Realty agent, just rigorously objective guidance. We make the search process fun and pressure free. It's all about you and what you need. We know the neighborhoods and the property values. We can help you avoid overpaying. And remember, this costs you nothing, the seller pays all commissions!
Learn more about how a Coastal Realty REALTOR® can help you as your buyer's agent or contact us to start your journey to your new home today!