What Does It Take to Sell a House?
Many agents would answer this question with a "it depends on the house." But, here at Coastal Realty, we like to dig deeper and be more detailed. We would say it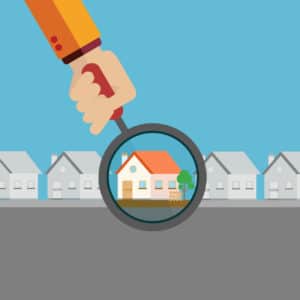 takes heart. And hard work. And excellent listening skills. And a deep knowledge of the local market. And the experience to avoid pitfalls in the process or to navigate out of them when they happen. Basically, we would say it takes US!
Full-Service Real Estate Agents
At Coastal Realty we enjoy working closely with our sellers to understand their goals. All agents at Coastal Realty are licensed REALTORS®, bound by a strict code of ethics and a personal zeal for real estate. Long before your house, condo, or multifamily officially goes on the market, we are working with you to make the process as simple and successful as possible.
One important point is that our agents accompany all showings of your home. We want to be there to answer any questions on the spot, point out highlights of the property, improve the safety of your home, and because, frankly, it is the best way to sell it. You can be assured we will not put your house keys in a lockbox for others to walk through your home without us!
Clients regularly compliment us on our hands-on approach in guiding them through complicated transactions, though even the simplest ones have numerous moving parts. We are with you all the way through the closing, anticipating and preventing bumps in the process, working through the necessary paperwork, signatures, etc., to make the deal go smoothly.
Extensive Marketing for Your House
At Coastal Realty we market your house through many different channels, both tried-and-true and new, to reach every prospective buyer. Our marketing staff assists our REALTORS® with a collection of the following tools:
• Comprehensive Comparative Market Analysis, which evaluates the location, features, neighborhood sales history, and current competition to identify a price that will sell your home at the highest value possible, as quickly as possible
• Advice on staging your home and prepping it for showings
• Professional photography so your home looks great both online and in print
• A thorough and compelling listing on the Multiple Listing Service (MLS)
• Syndication to all major listing websites, including Zillow.com, Realtor.com, Trulia.com, Redfin, etc., and to over 30 specialty sites, as appropriate
• Featured placement on our interactive website, www.CoastalRealty.realtor
• Indexing of your home's address for search engine optimization on Google and elsewhere
• Social media exposure
• Professional yard signage (still a powerful marketing tool!)
• Neighborhood postcard mailing
• Print advertising in local newspapers, The Real Estate Book, and other magazines
• Open Houses
The Real Estate Transaction
Coastal Realty REALTORS® assist you in negotiating offers and guide you through the inspection, purchase and sale contract, and all the steps needed to get to the closing. As skilled negotiators, we understand that there are many opportunities to increase the value of the transaction for our clients. Our professional reputations in the industry mean that other REALTORS® know that we stand by our clients.
In addition to your REALTOR®, Coastal Realty's expert support staff helps shepherd your transaction through all its phases. They are experienced in permitting and zoning, contracts, inspection issues, and other behind-the-scenes requirements, all of which helps us give you a smoother selling process.
Dedication to Customer Service
When you work with a Coastal Realty REALTOR® our dedication to high-level customer service is at the center of the relationship. We work to educate you and guide you so that you can make the best decisions possible.
Most of our business comes from referrals from current and past clients. If you are interested in what our clients tell their friends and family, read our testimonials. Then be sure to give us a call so we can put our skills to work for you!
More Resources on Selling a Home: