Lori Nery Sets New Sales Record in 2018
Coastal Realty is proud to announce that Lori A. Nery, CBR, LMS, GRI, Broker/Owner, exceeded last year's impressive sales record with over $22 million in real estate sales and 68 transactions in 2018. These figures make her the #1 REALTOR® in New Bedford, Massachusetts, and the #4 agent on the South Coast (Seekonk through Wareham) in 2018, based on both sales value and transaction volume.
Lori achieved this success for her clients due to her deep local knowledge, marketing savvy, creative problem-solving, negotiation skills, and enthusiasm for her clients' goals. Lori's customer service is unparalleled, as is her determination to meet the needs of her buyers and sellers. Just look at her glowing testimonials to see what her clients say about her!
Congratulations, Lori!
Mathew J. Arruda, GRI, Wins Coastal Realty's
2017 Sales Agent of Year Award
with $20 Million in Sales/Leasing
At their recent holiday luncheon, Coastal Realty presented Mathew J. Arruda, REALTOR®, GRI, with the 2017 Sales Agent of the Year award. Mat has achieved a record-breaking $20 million in sales/leasing this year, topping his 2016 record of $18 million.
Mat's success comes from his incredible work ethic, his dedication to his clients' best interests, and his professionalism. Lori A. Nery, CBR, LMS, GRI, Broker/Owner of Coastal Realty, commented, "Mat is impressive in the way he maintains his composure throughout the twists and turns of a real estate transaction. He is always a steady, stable advisor working not just to get the deal done, but to get the right deal done for his clients. As a result, they refer him to their friends and family and also return the next time they want to buy or sell a home, so his business continues to grow. We are very proud of him and feel he represents Coastal Realty very well!"
A first generation Luso-American, Mat was born and raised in New Bedford, MA, and is fluent in Portuguese. He is a graduate of Northeastern University in Boston, MA. He is also a graduate of the Massachusetts Association of REALTORS® Leadership Academy and has earned the Graduate Realtor Institute (GRI) designation. Mat can be reached at 508-965-8683 or m.arruda@nedmsites.comnerycorp.com.
Pinto & Frenette Reach $2M in 2017 Sales
Lori Nery, CBR, LMS, GRI, Broker/Owner Coastal Realty, is pleased to announce that Joe Pinto and Judith Frenette, have reached $2M in sales YTD through November 30, 2017.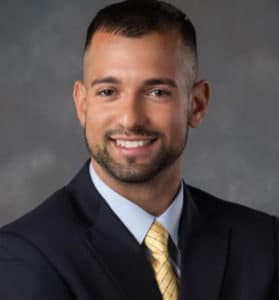 Joe A. Pinto, REALTOR®, has over $2 Million in sales in 2017
Joe is an enthusiastic guide through the sometimes confusing home buying and selling process, especially for first-time buyers. He is also experienced in providing leasing services for apartments, condos, and homes in New Bedford and the greater South Coast area.
Joe is a graduate of Westfield State University, in Westfield, Massachusetts, where he earned his Bachelor of Science degree in Movement Science. Joe played goalie for the Westfield State Men's Soccer team. He now volunteers as a goalie coach for area youth soccer teams and for Fairhaven High School, where he also played.
Joe can be reached at 774-400-9532 or j.pinto@nedmsites.comnerycorp.com and is fluent in Portuguese & Spanish.
Judith Frenette, REALTOR®, has over $2 Million in sales in 2017
Judith is known for her attention to detail, tireless work, and her sense of style. These skills are much appreciated by sellers as they prepare their home for sale. Her degree in Fashion Merchandising from Bay State Junior College and her studies in merchandising and design at the Paris Fashion Institute, in France, helped hone these skills. Her keen eye helps her see a property's possibilities as she works with both buyers and sellers.
Judith is a lifelong New Bedford resident where she resides with her husband, Ron, three children, and family pets. She is an enthusiastic volunteer in the public and private school systems.
Judith can be reached at 508-525-5083 or j.frenette@nedmsites.comnerycorp.com
Historic New Bedford Church is Sold!
Coastal Commercial Real Estate is pleased to announce the successful sale of one of New Bedford's oldest historic churches. The North Baptist Church, located at 750 County Street, was sold on August 31, 2017. 
Built in 1900, the building consists of approximately 4,000 square feet of worship space, with an additional 1,600 finished lower level and a working elevator, all on a half acre parcel of land. The property will continue to be used as a worship center.
The seller was North Baptist Church and the buyer was SNACA of SDA. The sale price was undisclosed.
The seller was represented by Lori A. Nery, CBR, LMS, GRI, Broker from Coastal Commercial Real Estate.
Coastal Commercial Real Estate is a division of The Nery Corporation and specializes in the Sales and Leasing of office, retail, commercial, industrial, and warehouse properties. It is located at 700 Pleasant Street, Suite 330, New Bedford, MA 02740, 508-990-4280, www.CoastalCommercialRE.com.