Do you dream of painting your walls a color other than what your landlord did?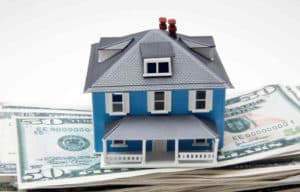 Are you longing for a pet, but know it isn't allowed by your rental contract?

Does the idea of giving a monthly payment to someone else (so their equity grows) make you groan?
If you answered "yes" to these questions, then you should start thinking about moving on from renting and into home ownership! Not convinced? Here are some other indicators that you may be ready to buy a house:
1. You have a stable career and have family and friends in the area – many people rent when they are first starting out because they are moving for new jobs or to try out new areas. If your financial and social life are established, you may be ready to set down deeper roots here.
2. You can't find a place to live where you want to live – the rental market on the South Coast is pretty tight right now. If you have your heart set on being in a certain neighborhood, your best chance of living there might be by purchasing a house. This can be especially true if you want to keep your children in their current school!
3. You have the ability to cover the costs of home ownership – rents can increase every year while a monthly fixed mortgage stays mostly consistent throughout the term of the mortgage. And given the recent relatively low interest rates, sometimes mortgage payments are lower than rents! However, costs such as a down payment, insurance, and potential repairs can increase the cost of owning. If you have the means to take care of these costs, though, experts still consider a house an excellent long-term investment.
4. You are creative person who loves DIY (or DIFM – "do it for me") – when you own, your living space can better reflect your personality and you can mold that space to better fit the needs of your family.
5. You want to diversify your investment portfolio – stocks and bonds are great, but for many people the equity they build in their house, over time and through improvements, becomes one of their major assets. The wonderful thing is that, with an investment in a house, often an investment in the local community follows, and those returns are immeasurable!
6. You like having a choice – the spring market usually brings more choices through a greater number of listings. So, if you want to have "the pick of the litter," this is the time to take steps that will put you in a strong position for acting when your dream home becomes available!
Now are you ready to take the next step in buying a home? Contact a Coastal Realty REALTOR® at 508-990-4280 or via email today. We will start the conversation about home ownership and help you through the process every step of the way!