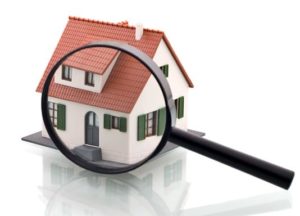 Do you know what disclosures sellers are required to make when selling their house in Massachusetts? How much information is a seller really required to give to a buyer?  You may be surprised by the answer. And you may be even more surprised to learn that it is often in the seller's best interest to disclosure more than is legally required.
Disclosure Requirements
In Massachusetts the concept of caveat emptor, or "let the buyer beware," prevails. Buyers are expected to perform their own due diligence on the condition of the property.  This fact helps explain why nearly every offer to purchase a home includes a contingency that the house passes a home inspection, done by a professional hired by the buyer.  It also underscores the importance of hiring a REALTOR® familiar with the local market as your buyer's agent.
There are three exceptions to caveat emptor in selling a house:
Existence of Lead Paint – if the home was built before 1978, you must notify buyers of your knowledge of whether lead paint exists in the home. This is typically done via a document your REALTOR® provides.
Septic System – if the home has a septic system, you must have it tested and it must be compliant with Massachusetts' laws.
Answer Questions Truthfully – if you are asked a question about the condition of the home, or if you offer information about it, you must speak truthfully.
That's it.  However, if you have ever been involved in a buying or selling a home, you probably have seen a "Seller's Statement of Property Condition" form. A lot more information is disclosed on this form, so what is it? Why use it?
Seller's Statement of Property Condition
The Seller's Statement of Property Condition form contains detailed information about the home and the condition of its key systems. It covers things like permitting and variance data; heating, cooling, utility, and structural specifics; known problems with things like roof leaks, insects; and more. While it is not intended as a guarantee and buyers should always independently verify all information, this form does provide buyers valuable insight into the history of the home.
How the Disclosure Benefits Sellers
Many people think the Seller's Statement is created for the benefit of home buyers. True, buyers can garner information about potential problems when deciding whether or not to make an offer to purchase. And sellers often think that buyers will be turned off if problems like a basement getting water every spring or a hairline crack in the foundation are disclosed. So, sellers often skip those questions or check "unknown." They figure, better to say nothing than to point out a problem.
Remember, though, that a buyer is likely to get a home inspection within 10 days of the accepted offer. Certified home inspectors are trained to look for signs of past flooding, insect damage, failing windows, structural repair, appliance issues, etc. If the inspection turns up problems, buyers may then negotiate for a lower price or other concessions. Even worse, they may use the inspection report as their exit clause and walk away. If the seller had disclosed these issues before accepting the offer, it would much harder for the buyer to use them as a negotiating tool or as an escape.
While it may be tempting to try to hide a problem and hope no one finds it, the reality is that most qualified inspectors will ferret out the truth and then a situation of mistrust can arise. A better choice for sellers is to be upfront, explain what has done to mitigate the situation or offer solutions, and create a positive atmosphere for the transaction. After all, as we all know, when you fall in love with something you are often able to look past its flaws, but, after that first blush, doubt can creep in and you don't want the other party to find any unpleasant surprises at that point!
Important: although we have been involved with hundreds of real estate transactions, we are not attorneys and can only discuss the law as we understand it through our experience. We always recommend that home buyers and sellers work with an attorney throughout their real estate transaction and before completing the Seller's Statement of Property Condition form.